Following the success of the Tulloch Ringing Centre, Helen McGregor and Peter Bevis have created a further ringing centre at their home in Alderney, The Channel Islands. In September 2017 we installed a light ring of 8 bells in what is effectively a large double garage. A new building was designed for the purpose and includes kitchen and toilet facilities.
The light ring of 8 bells (Tenor 2½ cwt in E) were hung with specially designed fittings, to provide easy handling characteristics. The ring includes 3 second-hand bells and 5 new, 3 of which were bought from stock when The Whitechapel Bell Foundry closed. For more information, see https://alderneybells.com/
You can see the bell details here: https://dove.cccbr.org.uk/detail.php?DoveID=LONGIS+COM
You can see and hear them ringing on this video: https://www.youtube.com/watch?v=eEuPk897QI0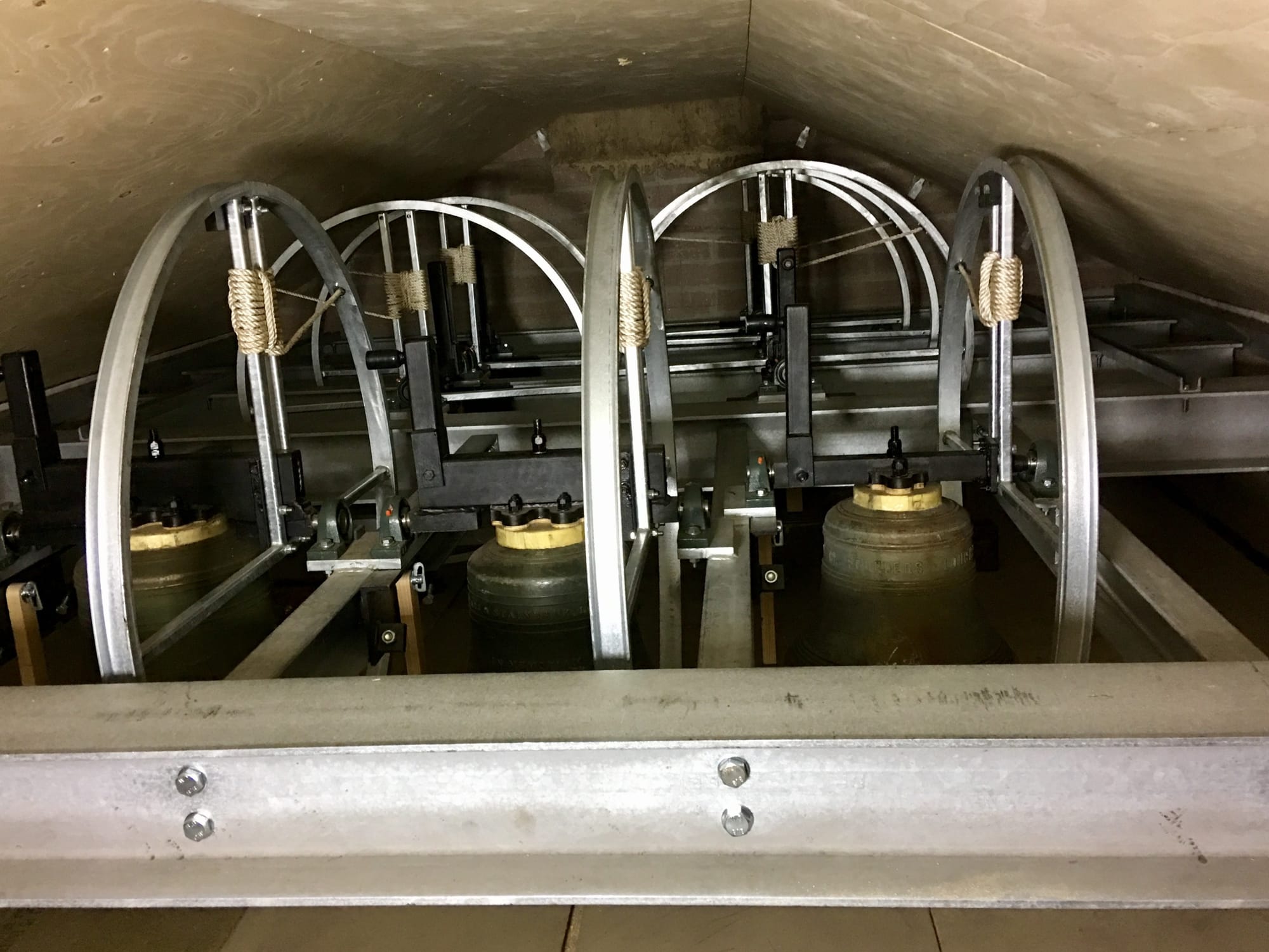 The completed installation.