Generally regarded as one of the finest cathedrals in the Republic of Ireland, the heavy peal of eight bells had fallen into disrepair. Water ingress had seriously damaged the bellframe and fittings to the point that the structural safety of the installation was in doubt.
In 2007 we undertook a comprehensive restoration and augmentation of St Fin Barre's bells. The existing H frame was completely rebuilt on a new galvanized steel foundation, and an additional tier was added to house five additional bells. There is now a ringing peal of twelve bells (Tenor 27-0-20 in the key of C) and a sharp 2nd bell provides a lighter octave (weighing 10-3-23 in the key of G). The additional bells were cast at Loughborough. A new lead covered floor was built above the new bells to shelter them from the elements and an electrically operated sound management system was installed. You can hear part of the test ring here: https://www.youtube.com/watch?v=I3KB0emVdNY and here: https://www.youtube.com/watch?v=n1OwpWe9m4c The light octave in G can be heard here: https://www.youtube.com/watch?v=BXqeuSF7TD4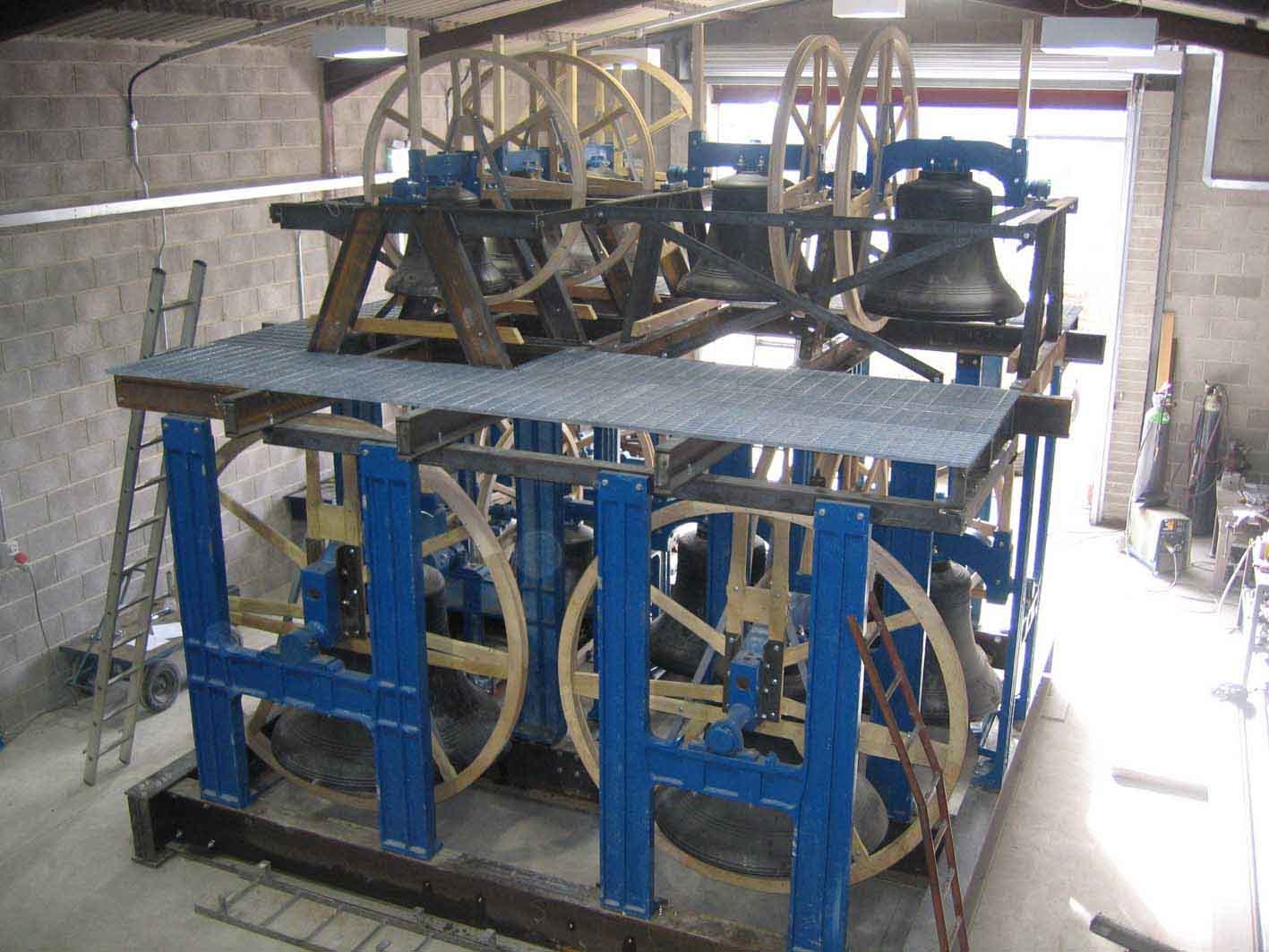 The bells and frame, fully assembled in our works.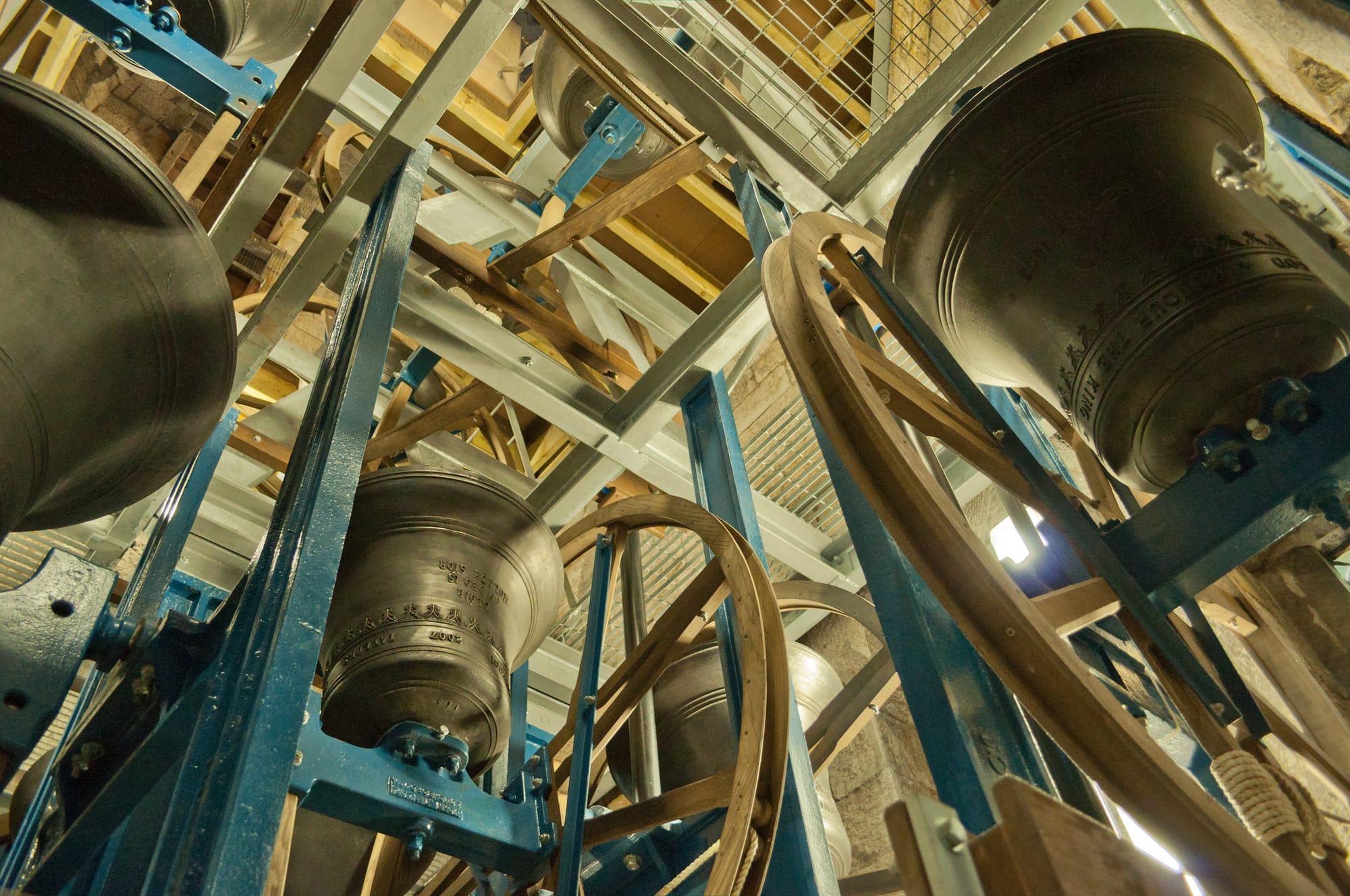 The completed installation (Photo M P A Wilby).