Tulloch Ringing Centre.
This was the first purpose built ringing centre in the British Isles.
I was approached by Peter Bevis and Helen McGregor in early 2012 with a view to creating a bespoke ringing centre on their beautiful farm in The Scottish Highlands. We designed a suitable tower (the structural input being provided by Adrian Dempster BSc CEng MIStructE MICE) to house a ring of 12 bells. Peter and Helen were lucky enough to obtain a peal of six Gillett & Johnston bells via The Keltek Trust, with a tenor weighing 7-2-4 in B flat. Gideon Bodden designed six new treble bells to match, and these were cast by Rudolph Perner of Passau. A steel pedestal bellframe was installed and the bells hung with specially designed fittings, to give easy handling characteristics, despite being such light bells. Internal acoustic were planned from the outset, and all 12 bells are clearly audible from all parts of the ringing room. Externally, the sound of the bells can be controlled, and reduced to the point that it is inaudible outside the farm. You can see and hear the bells in the following videos: https://www.youtube.com/watch?v=HPPd6e9xPdc and: https://www.tripadvisor.co.uk/Attraction_Review-g1096488-d7273459-Reviews-Tulloch_Ringing_Centre-Roybridge_Lochaber_Scottish_Highlands_Scotland.html#photos;aggregationId=101&albumid=101&filter=7&ff=122232860
"The Higby Installations in both Tulloch and Alderney are all triumphs of engineering. The bells sound excellent, are never flighty and absolutely perfect for everything from teaching through to peal ringing. We are THRILLED!" Helen McGregor & Peter Bevis".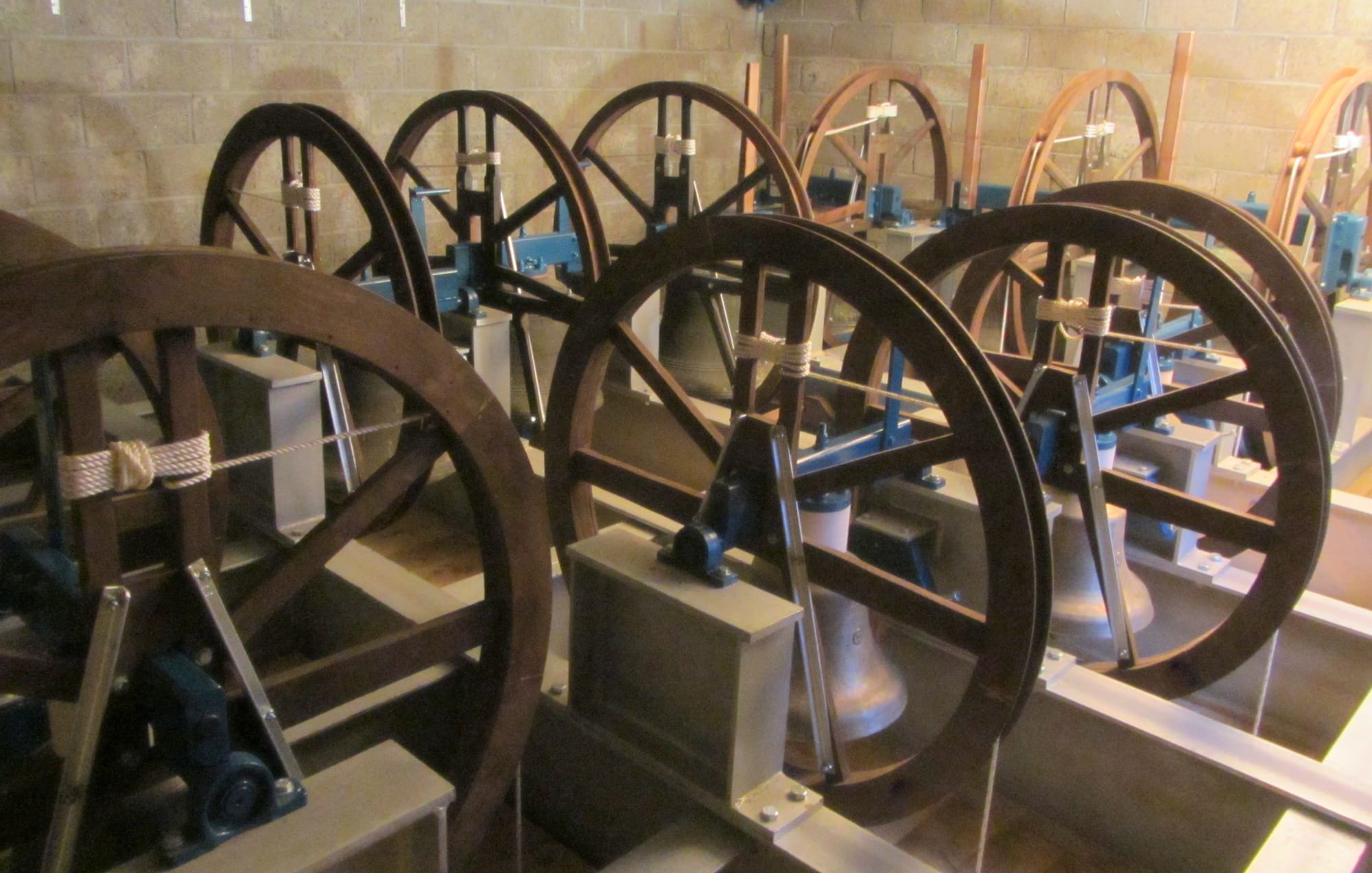 The belfry.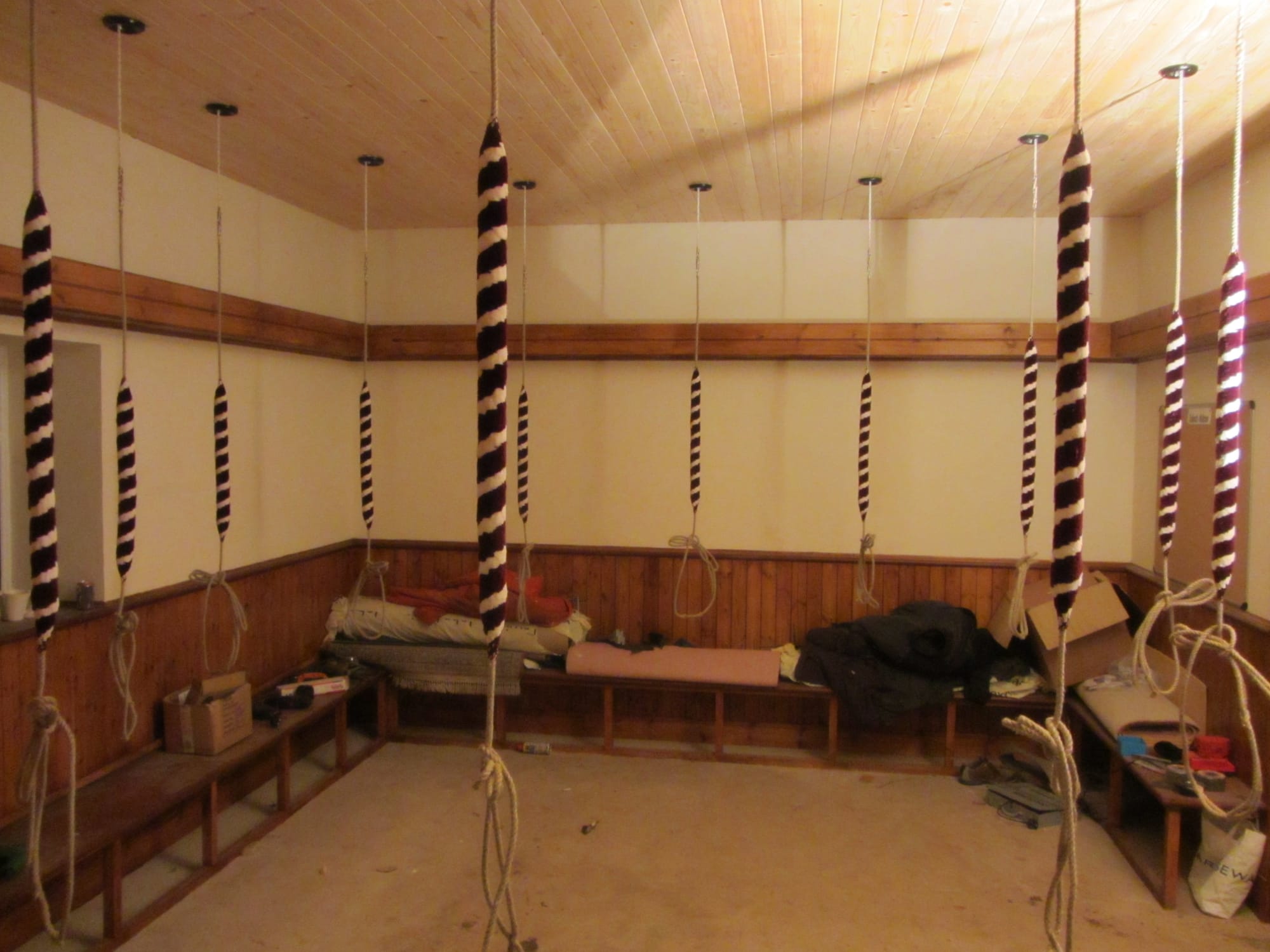 The ringing room (during construction).
The Last Tower.
In 2015 and additional light peal of eight bells (Tenor 1-1-15 in A) were supplied and hung in an adjacent building, to provide additional ringing facilities. Both peals of bells can be rung simultaneously without being heard in the other tower. Again, the bell fittings were specially designed to give easy handling characteristics. You can hear these bells here: https://www.youtube.com/watch?v=-tZfbILGVMU and here: https://www.youtube.com/watch?v=kF3ZKIbJB4A
The last tower (during construction).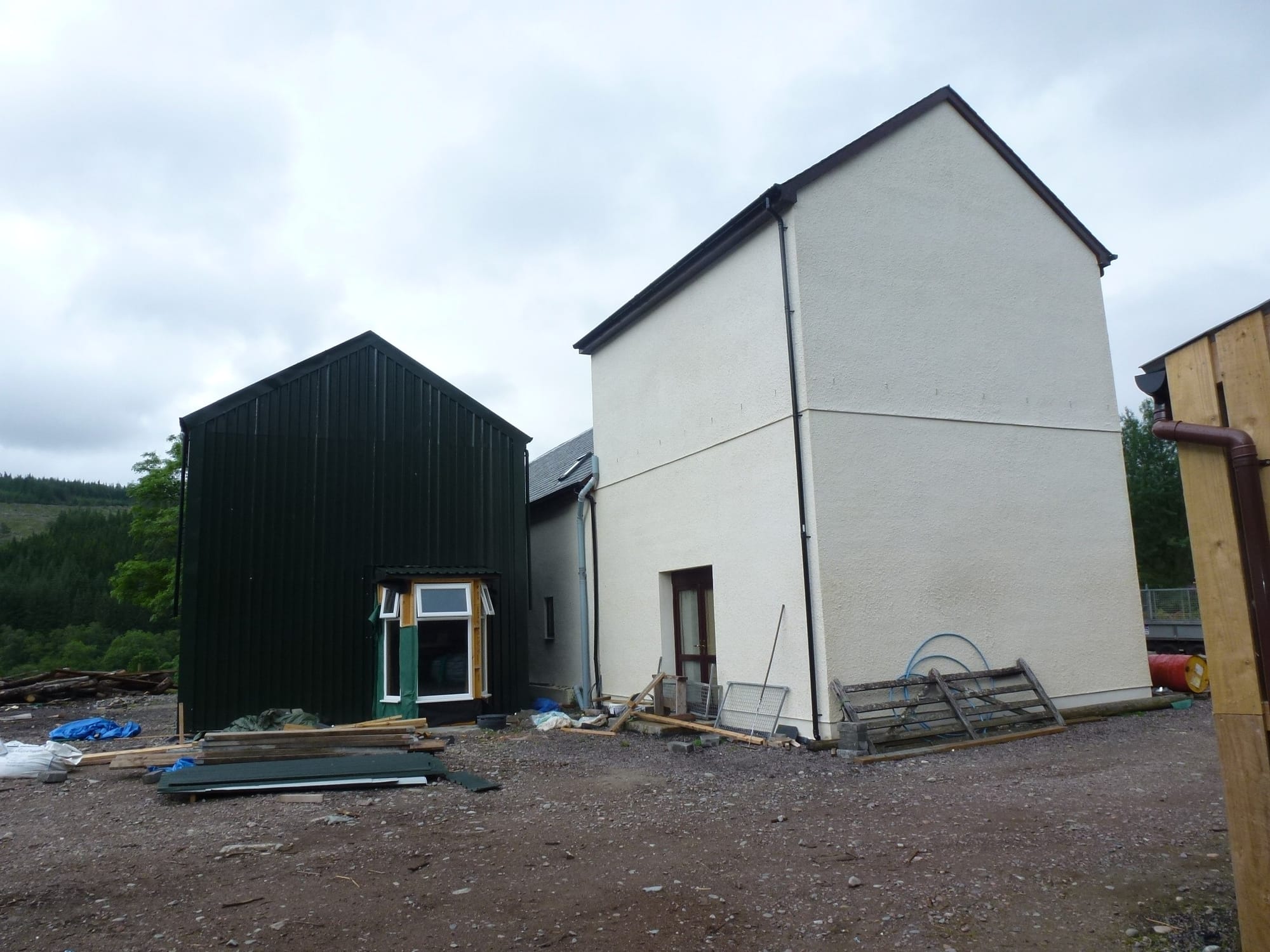 Both towers, side by side.
You can find more information about The Tulloch Ringing Centre here.