We regularly undertake repairs to, or supply the following items:
Replacement flax tail ends for you to hand-splice into existing ropes.
Pre-stretched polyester rope for you to hand-splice into existing ropes.
We also offer a full rope repair service, including machine splicing where appropriate.
New bellropes (both full sized or miniature).
Ellacombe chiming hammers, pulleys, ropes and hand-grips.
Replacement clappers or crown staples.
Replacement clapper bushes or pivot pins.
Replacement pulleys, pulley units or rope bosses.
Nuts, bolts and washers (either metric or rare imperial sizes).
Grease applicators or split pins etc.
New stays (both straight, curved or of Hastings variety).
Steam bent ash sliders (either standard or bespoke).
Rope spiders with associated pulleys and rope.
Ringing Boxes (a range of different sizes).
Rope mats - made of pure wool (a range of colours).
Muffles (both half or full, with a choice of traditional laces or Velcro straps).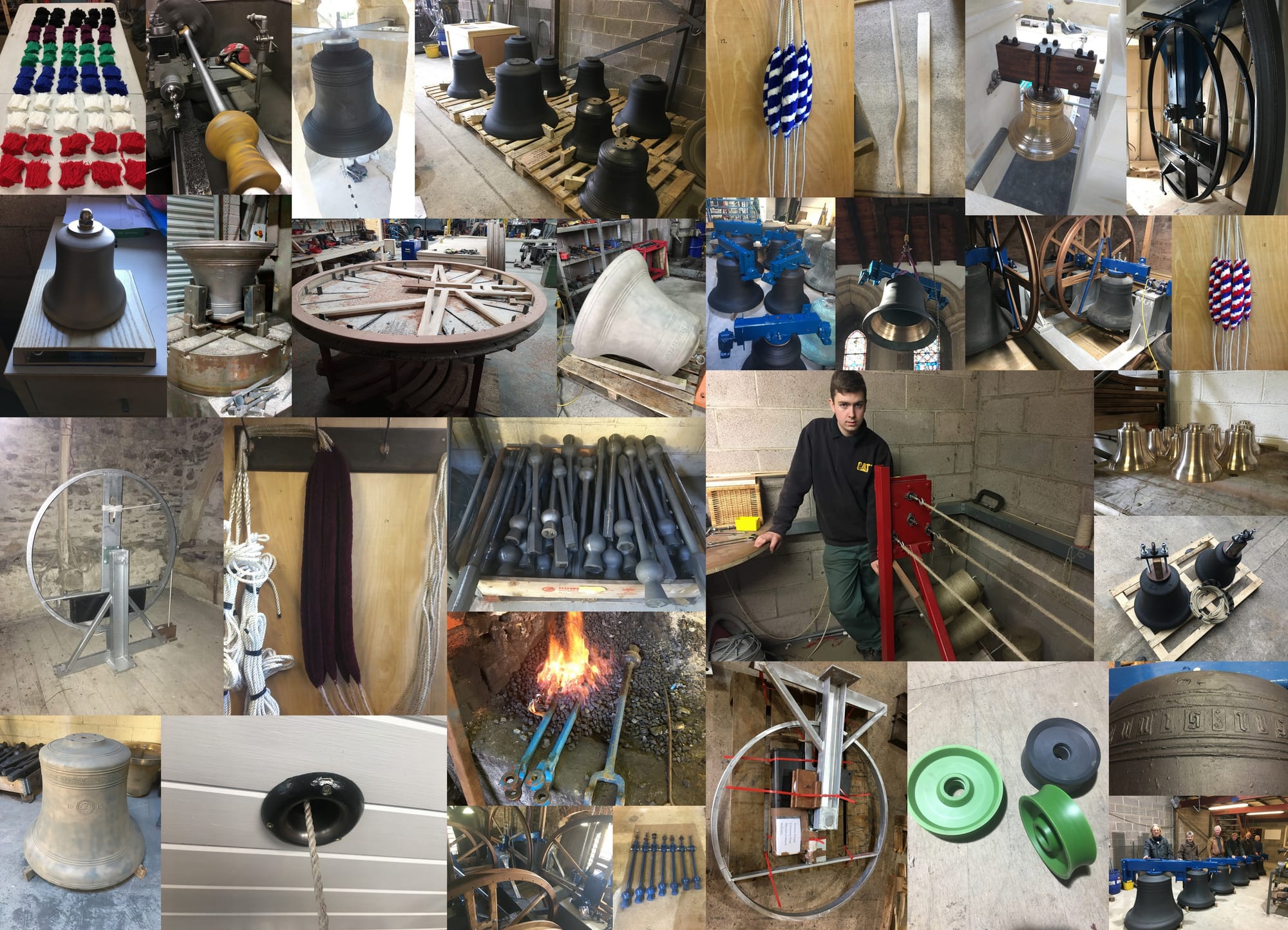 Please contact us for more details and prices.
If what you require does not appear on this list, please ask us. If we don't supply the item you require, we will almost certainly know someone who does!