We assisted Paul and Harm Jan deKok in the creation of a new ringing peal of 10 bells (Tenor 16¾ cwt in F), which have been hung below the existing carillon of 67 bells (Largest 10 Tons). The Keltek Trust have donated four Taylor bells (ex Low Harrogate) and we have designed and tuned six new bells to compliment them. The new bells were cast by Emanuele Allanconi, tuned in our works and equipped with full ringing fittings. The bellframe was designed, built and installed by Paul and Harm Jan, who also installed the bells. You can see and hear the bells ringing here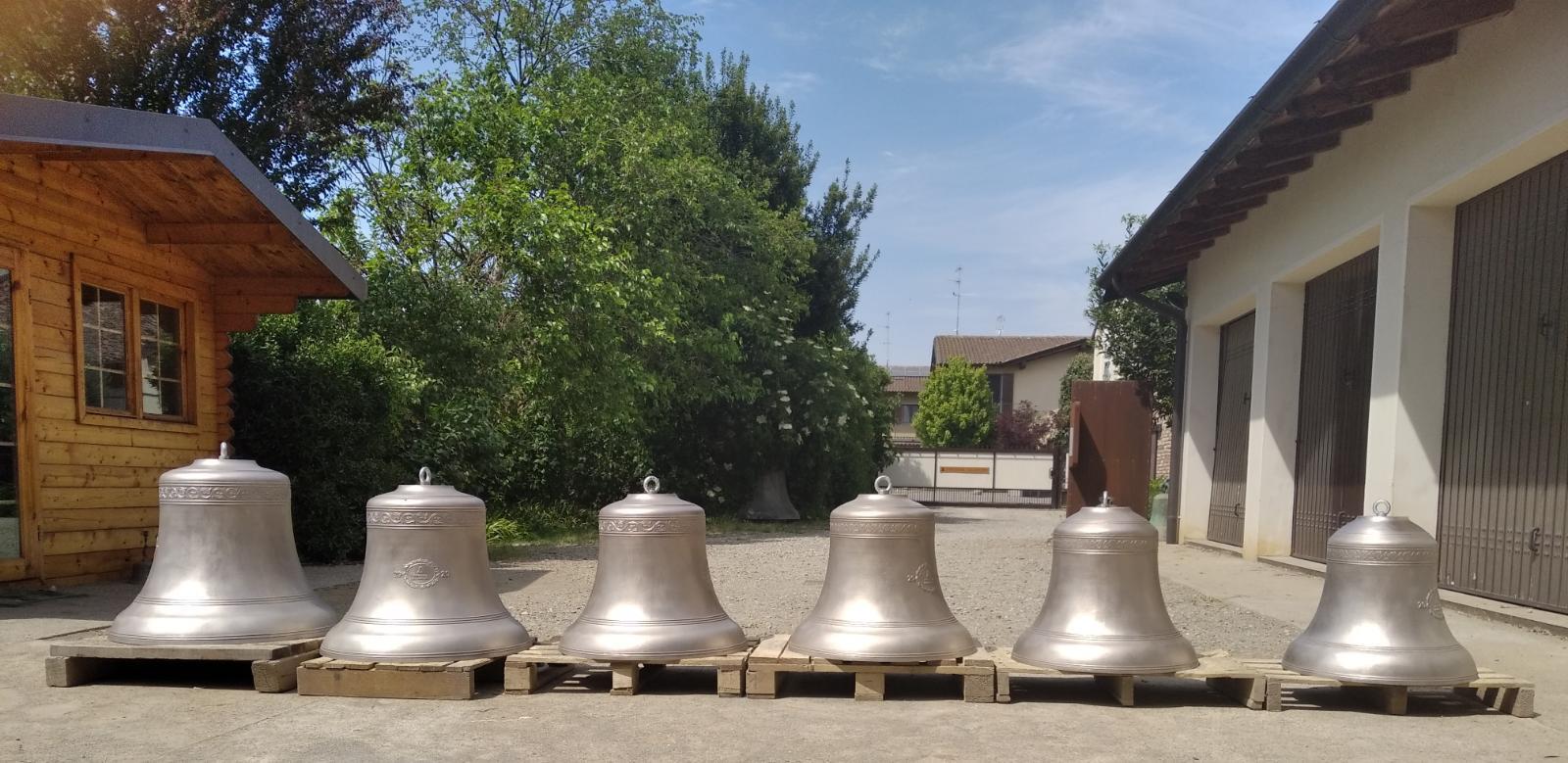 The 6 new bells prior to dispatch (Photo Emanuele Allanconi).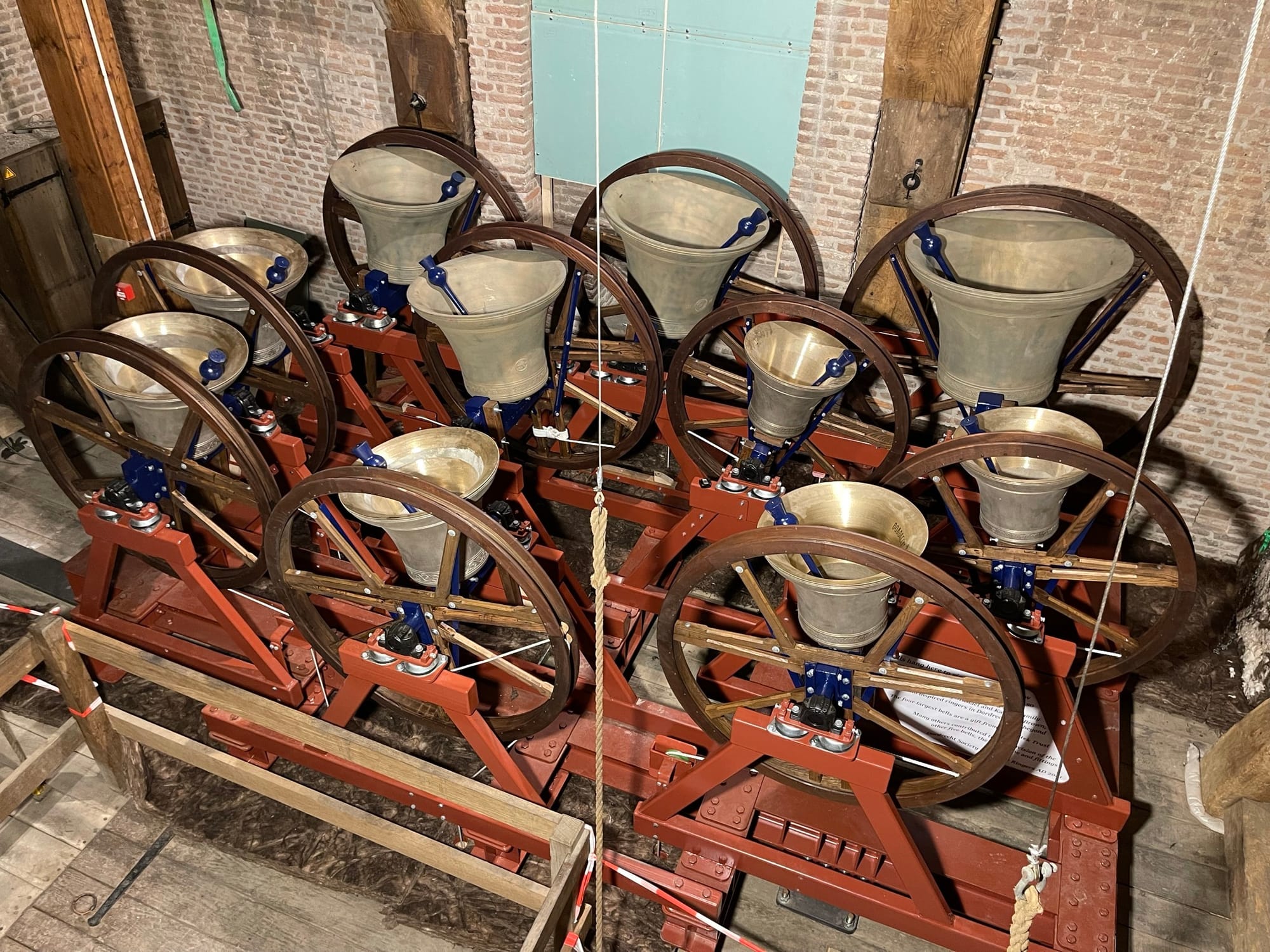 The completed installation.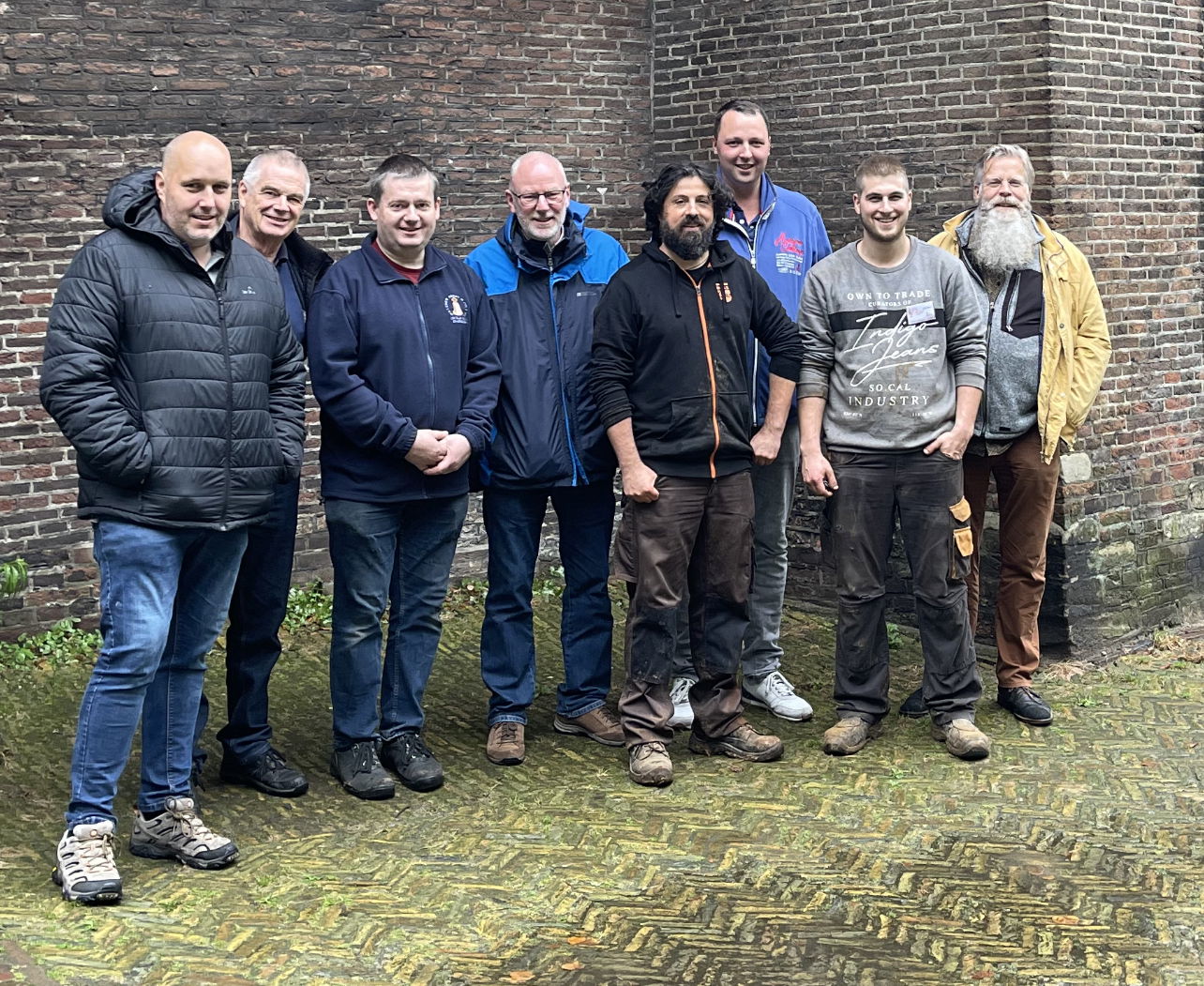 Some of the people connected with the creation of the new peal, at the opening of the new bells in October 2021.