The original ring of 3 bells have been replaced with a lighter peal of 6 (Tenor 3-1-3 in D). Three of the replacement bells were cast by Gillett & Co in 1890, and they are joined by modern bells from Taylors, Gillett & Johnston and Whitechapel. All six have been harmonically tuned. The existing bellframe has been extended to accommodate the additional bells. The whole project is in memory of Simon Lipscombe, the young tower captain who passed away in 2015.
The new ring of 6 were test rung on 21st October 2022. You can see part of the test ring here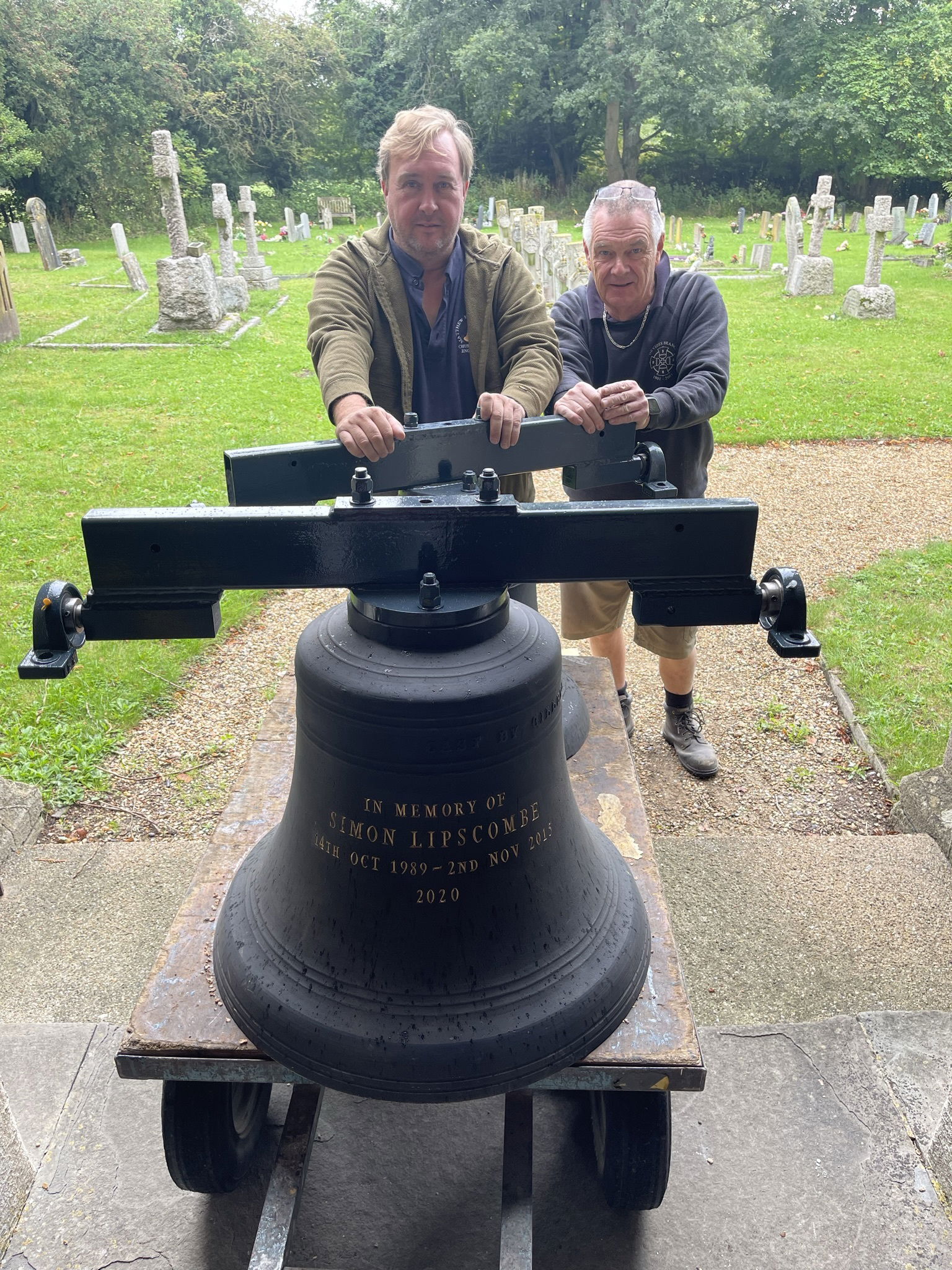 Julian Ferrar and Graham Wright wheel the 5th and tenor into the church.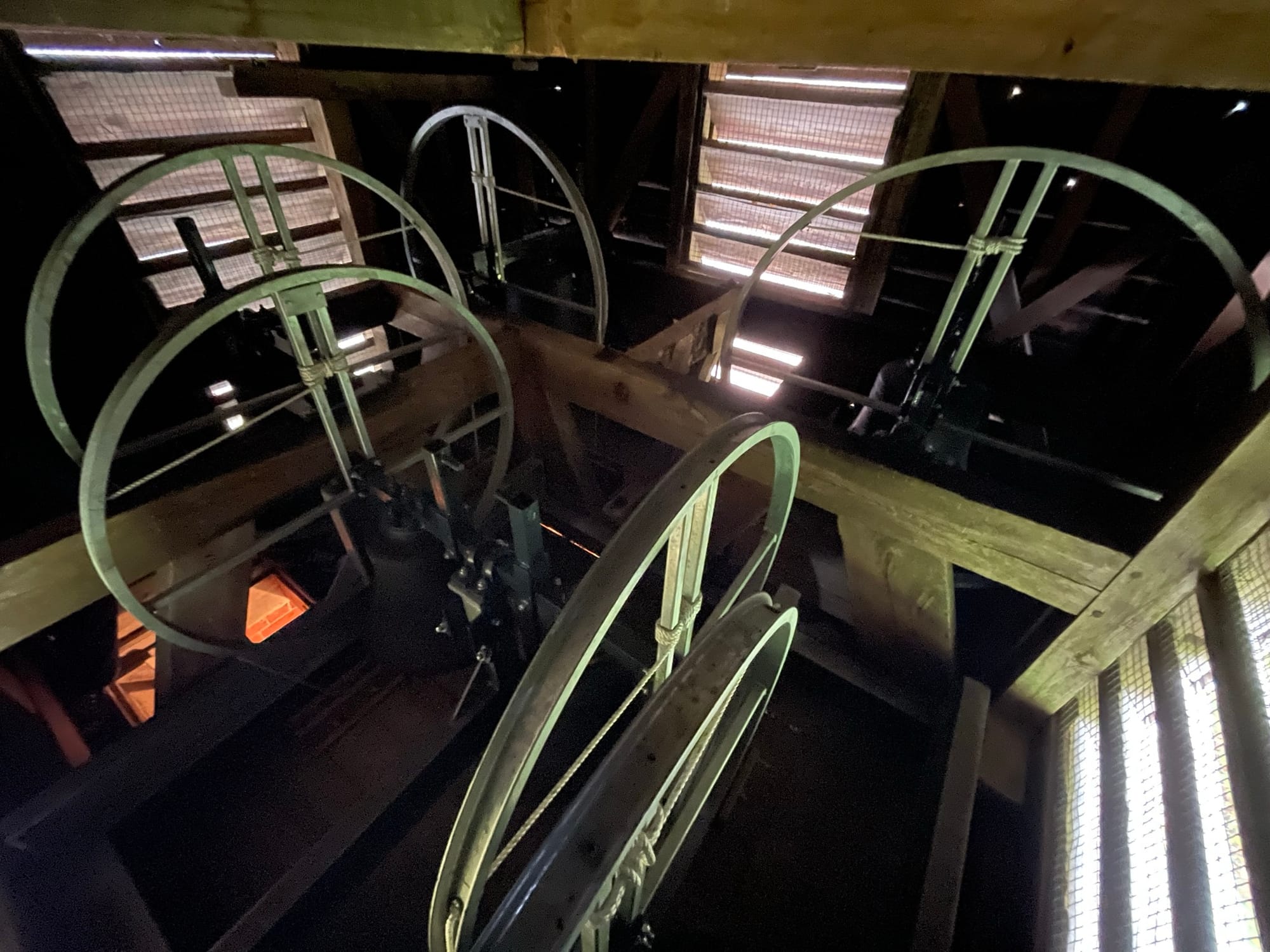 The finished installation.