We are delighted to announce that Hawkesbury will receive a brand new ringing peal of eight bells (tenor ¢12½cwt in G). A new steel bell frame will be installed immediately below the existing medieval bell frame which, currently houses a single (10cwt) bell. The new bells have been designed and are being cast by Emanuele Allanconi in Crema, Milan. They will be tuned by us before being fitted and installed. A gallery ringing chamber is being constructed to create a vestry and WC at ground floor level.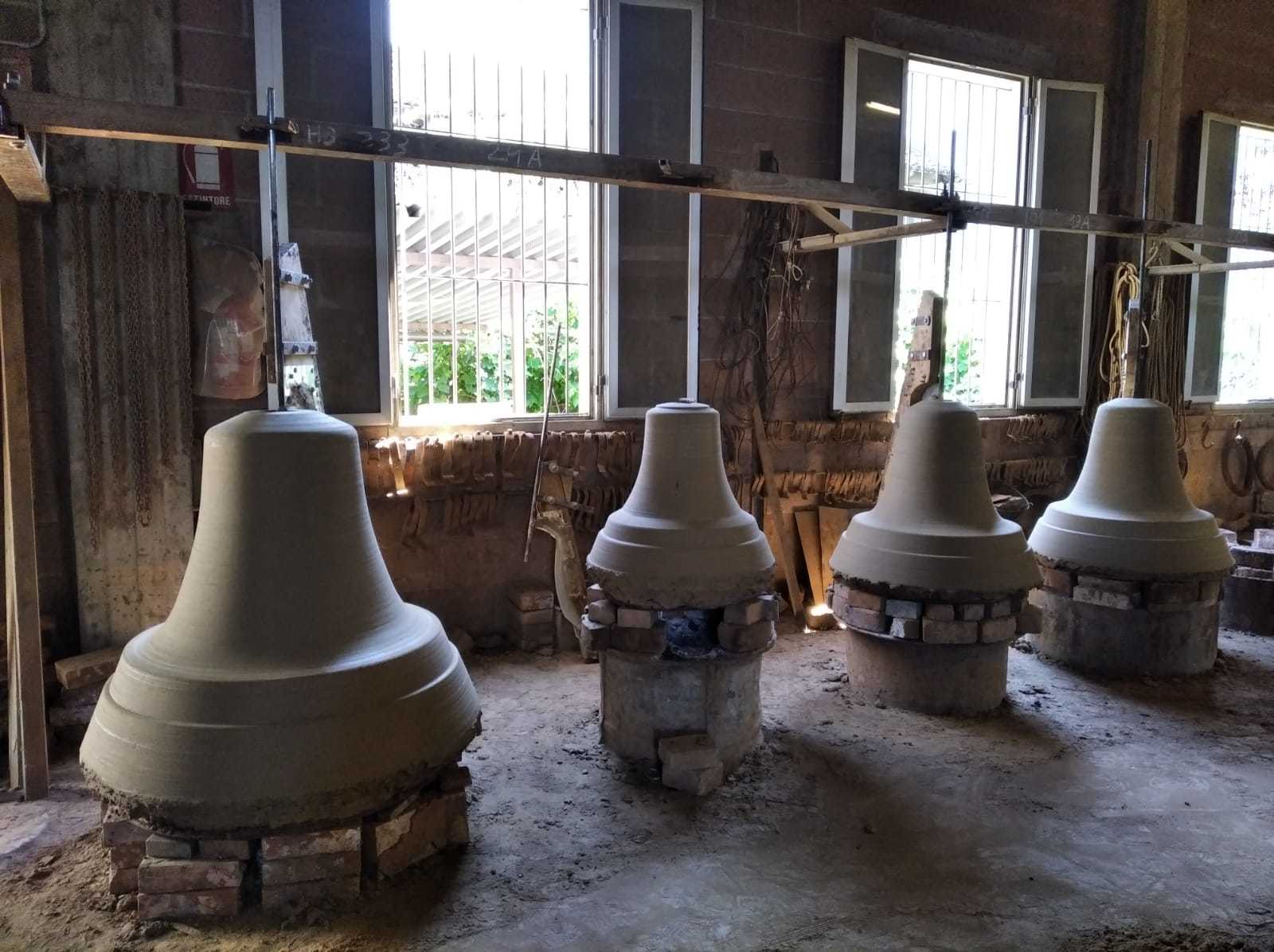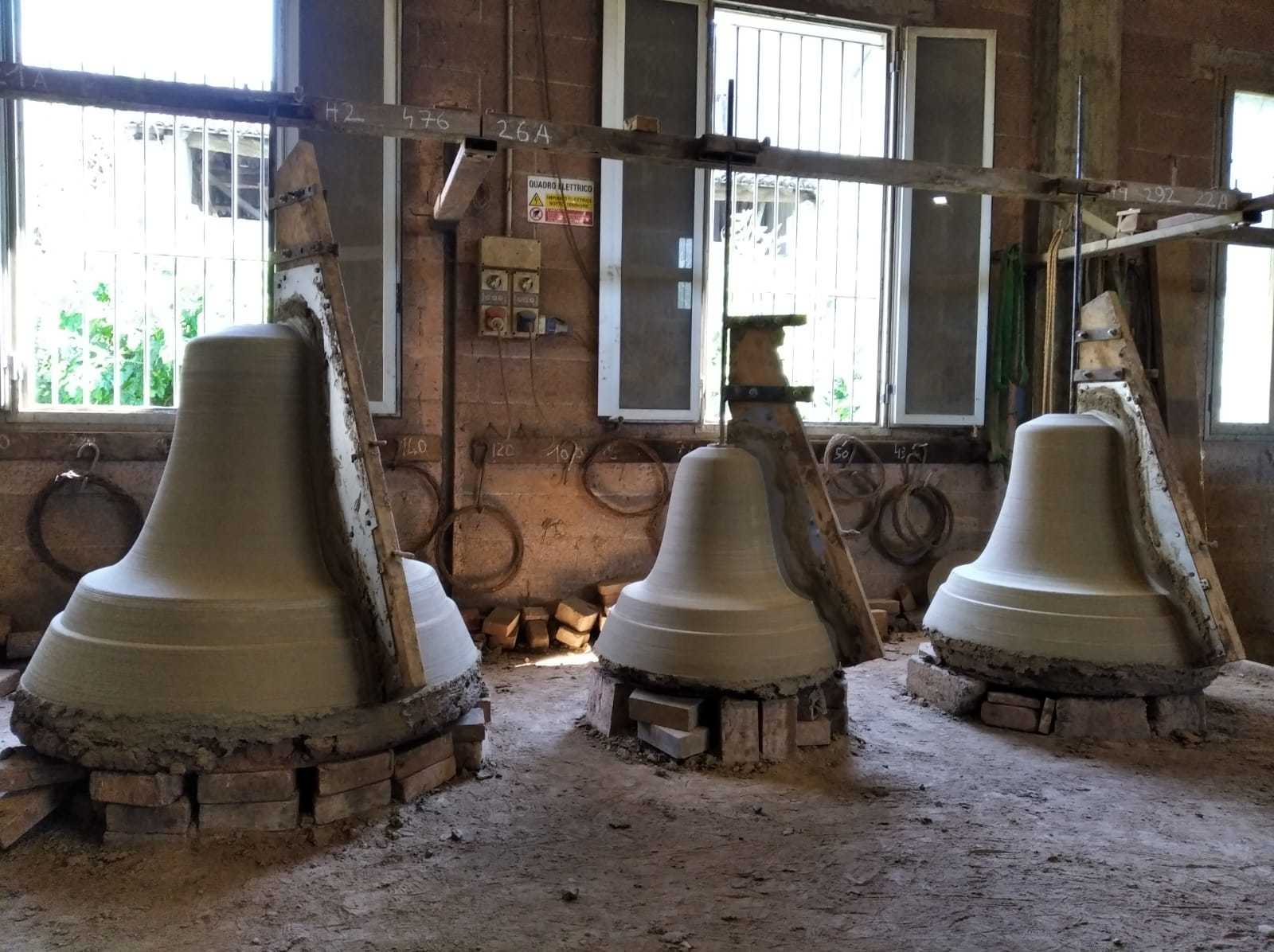 The new moulds being made.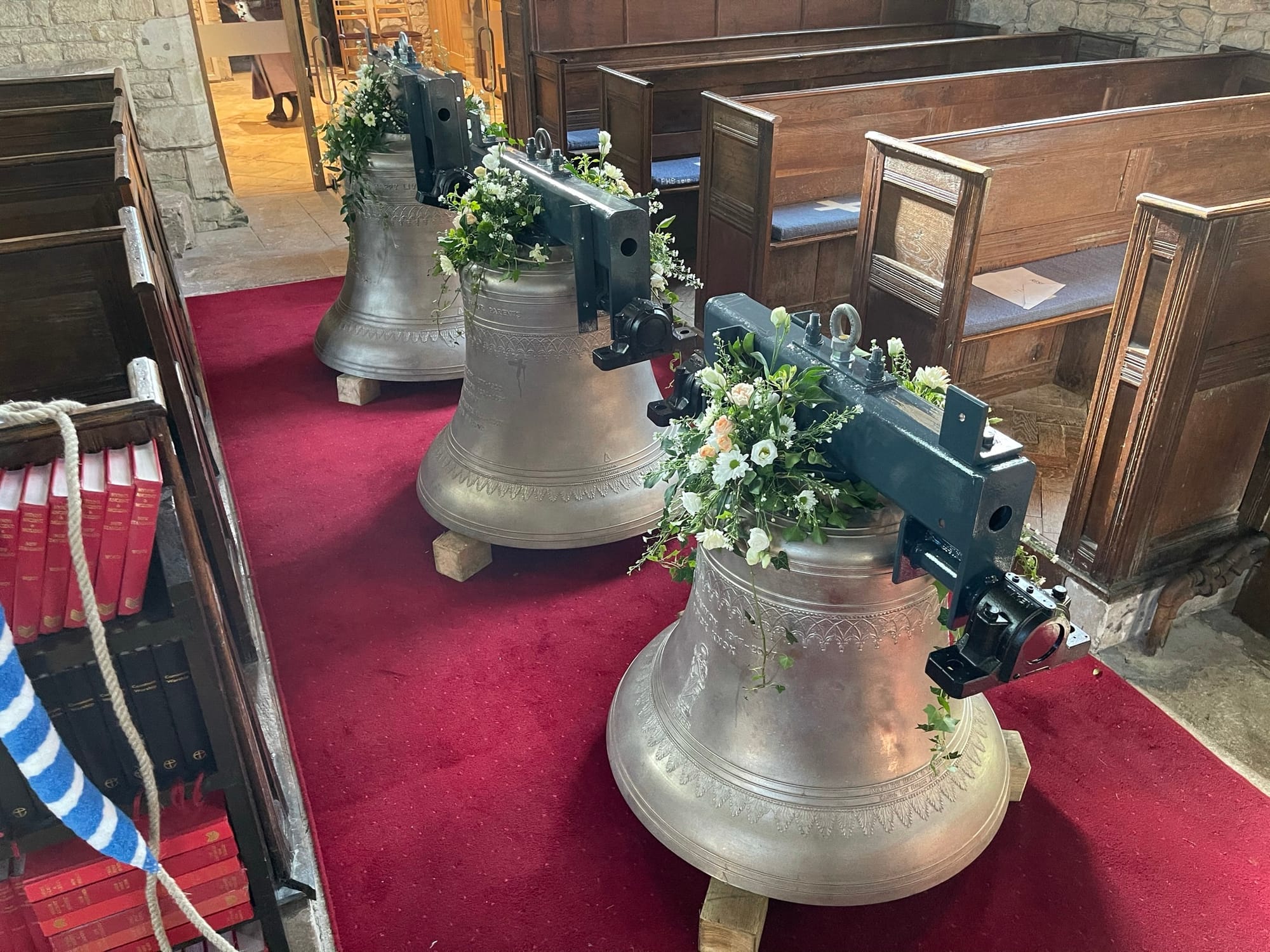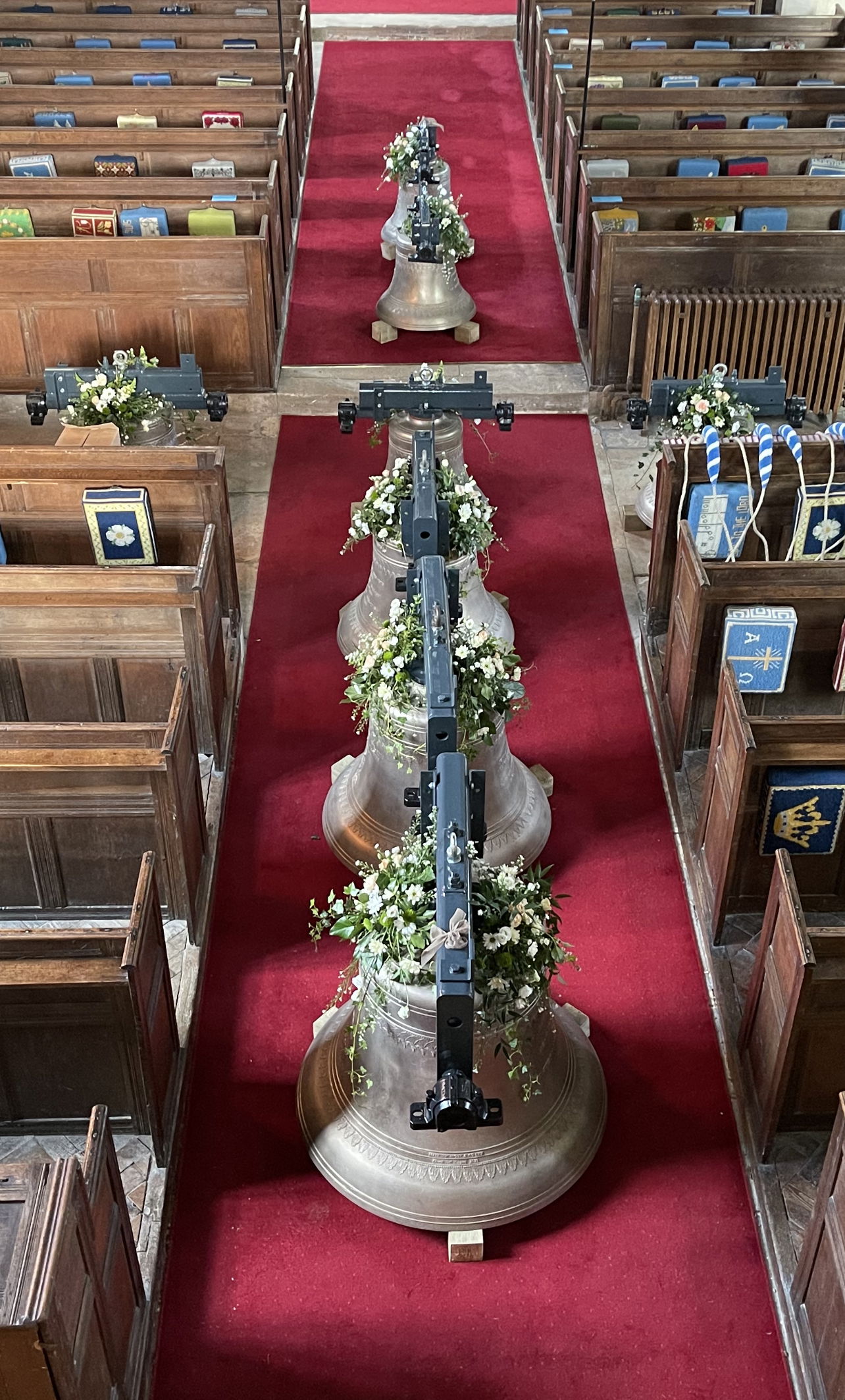 The bells on display in the church, prior to hanging.
The bellframe takes shape in our works.