The cracked 7th bell has been replaced with a second-hand 1751 Abel Rudhall bell ex Stafford (St Mary). The damaged headstocks of bells 1,4 and 6 have replaced, bells 4 and 6 having modern style canon retainers.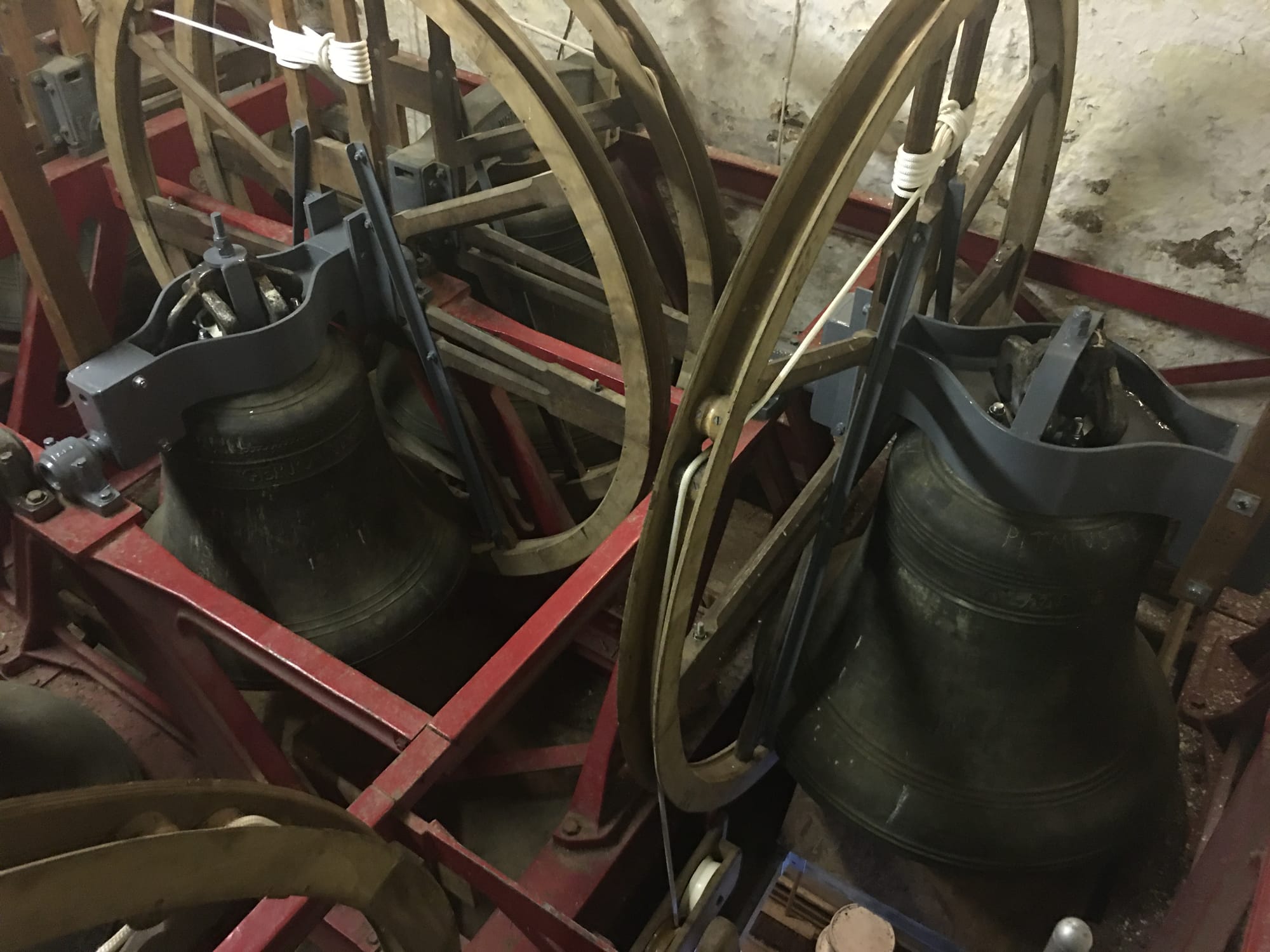 Bells 4 and 6 rehung with new canon retaining headstocks.
"Matthew, we were more than satisfied with the performance of your team on site and the overall delivery of the project, and would be happy to provide a recommendation to any potential clients"