Two of this rare ring of six, cast by Abraham Bilbie of Chew Stoke (tenor weight 7cwt 2qtr 10lb in A#) have repaired by Soundweld, and all six bells have been rehung with all new fittings in a new steel bellframe. some minimalist tuning was carried out to three of the bells to bring them into line with the others. Full sound control has been installed together with access ladders and platforms, giving access to the belfry and tower roof parapet. A training dumbbell has also been provided. You can hear the restored ring here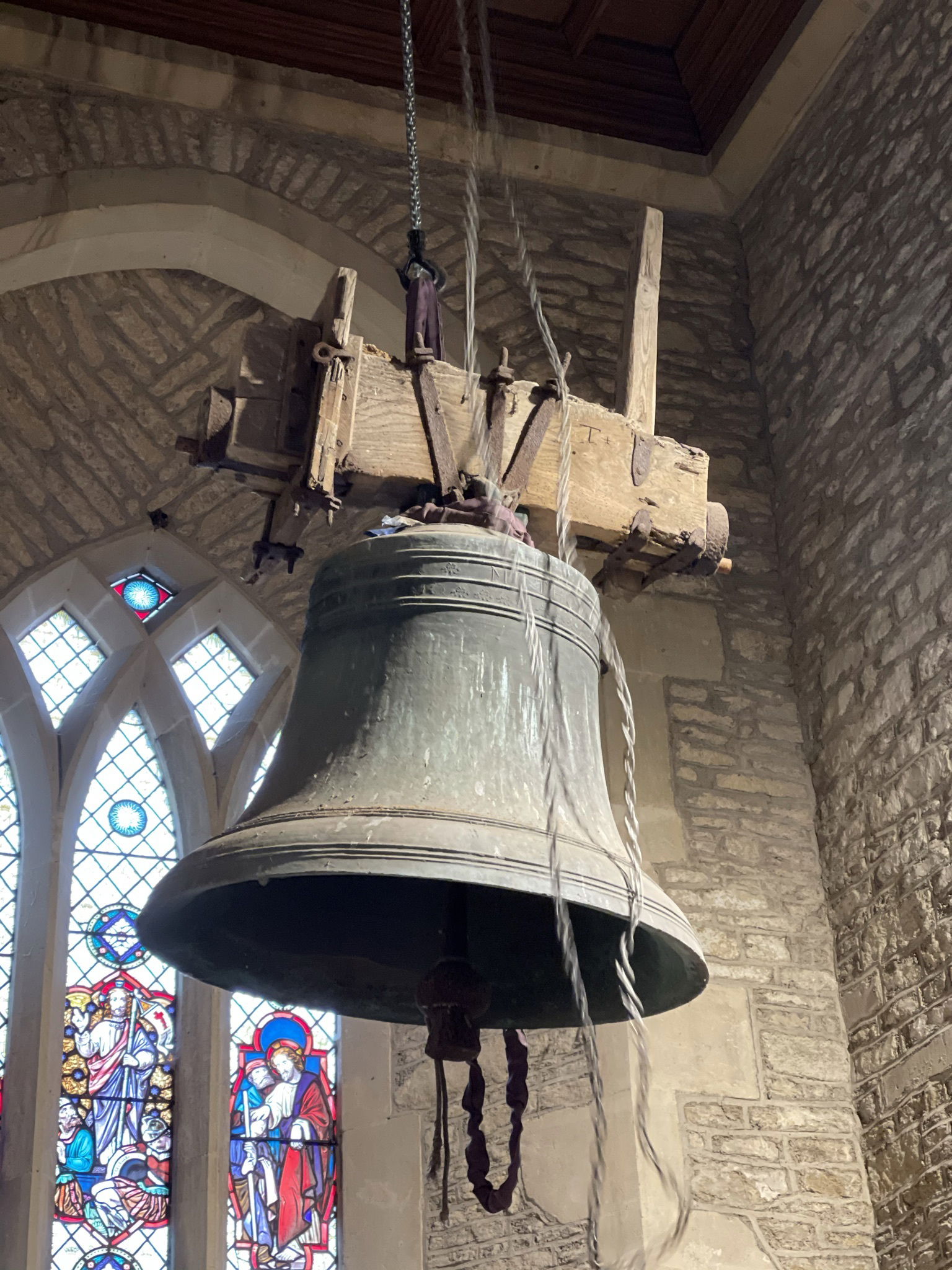 The tenor bell being lowered prior to restoration.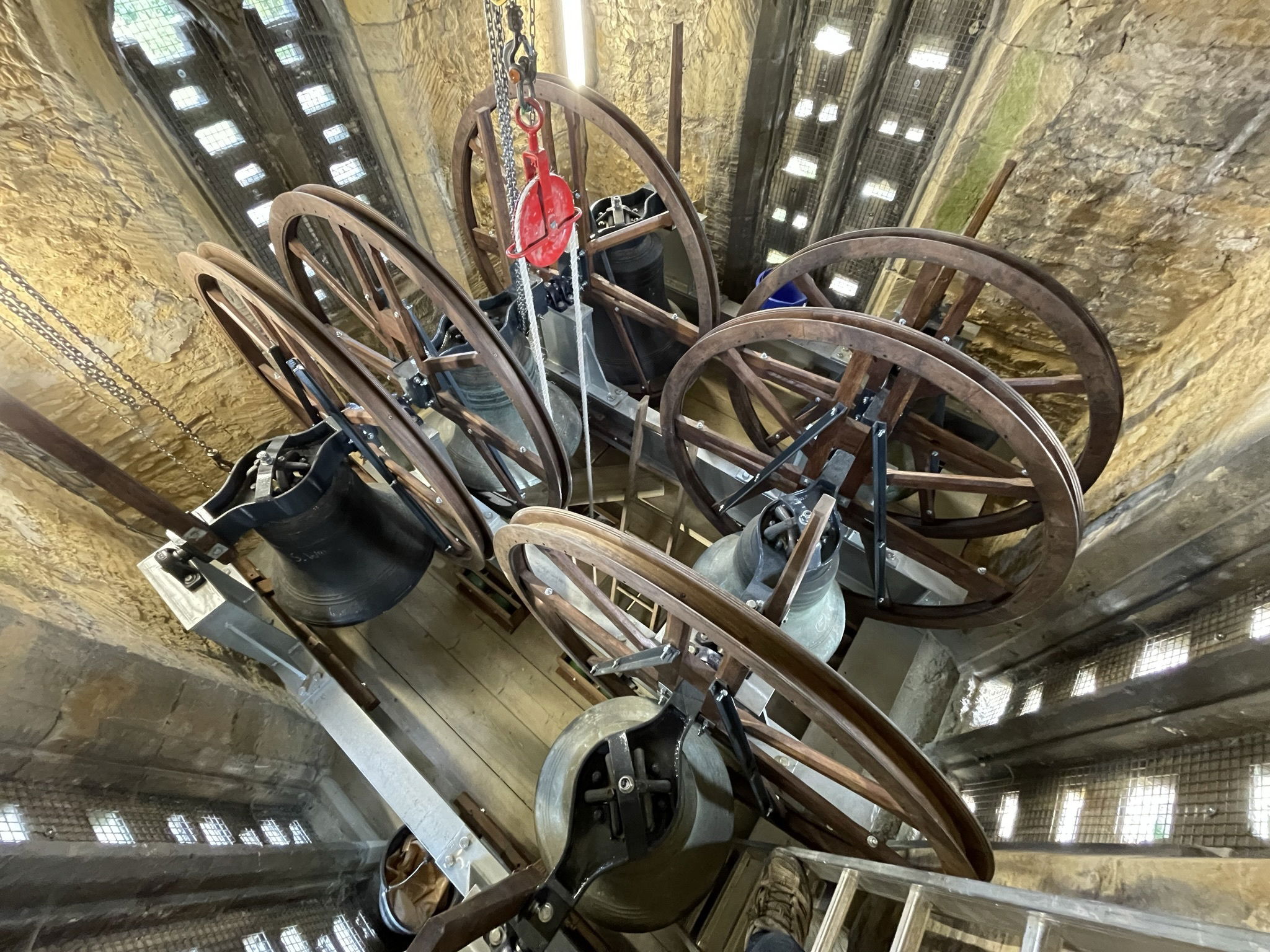 The installation nearing completion.