We have recently completely redesigned and replaced the clapper assemblies of this light peal of eight, to improve swing dynamics and striking characteristics. Our work included making special fork-top clappers for the two smallest bells, to enable ultra-short crown staples to be fitted, which in-turn bring the clapper throws (the distance between the clapper axis and main bell axis) into perfect alignment. The six larger bells which are fitted with canon retaining headstocks, have been fitted with adjustable crown staples, and the whole ring has been accurately set up for even striking, using our Bagley Strikeometer. We have also supplied and fitted a training dumbell.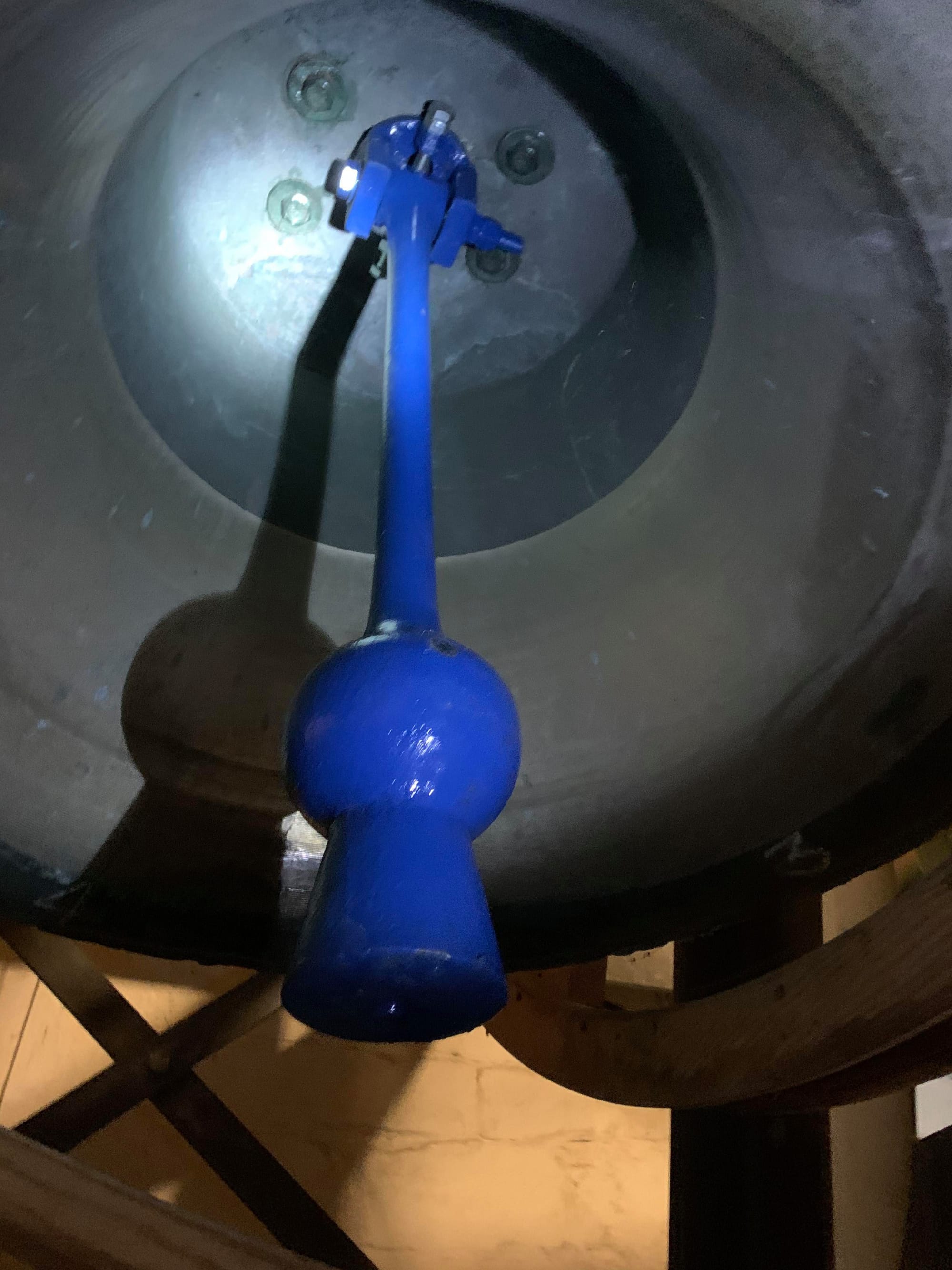 Adjustable crown staple fitted to one of the larger bells.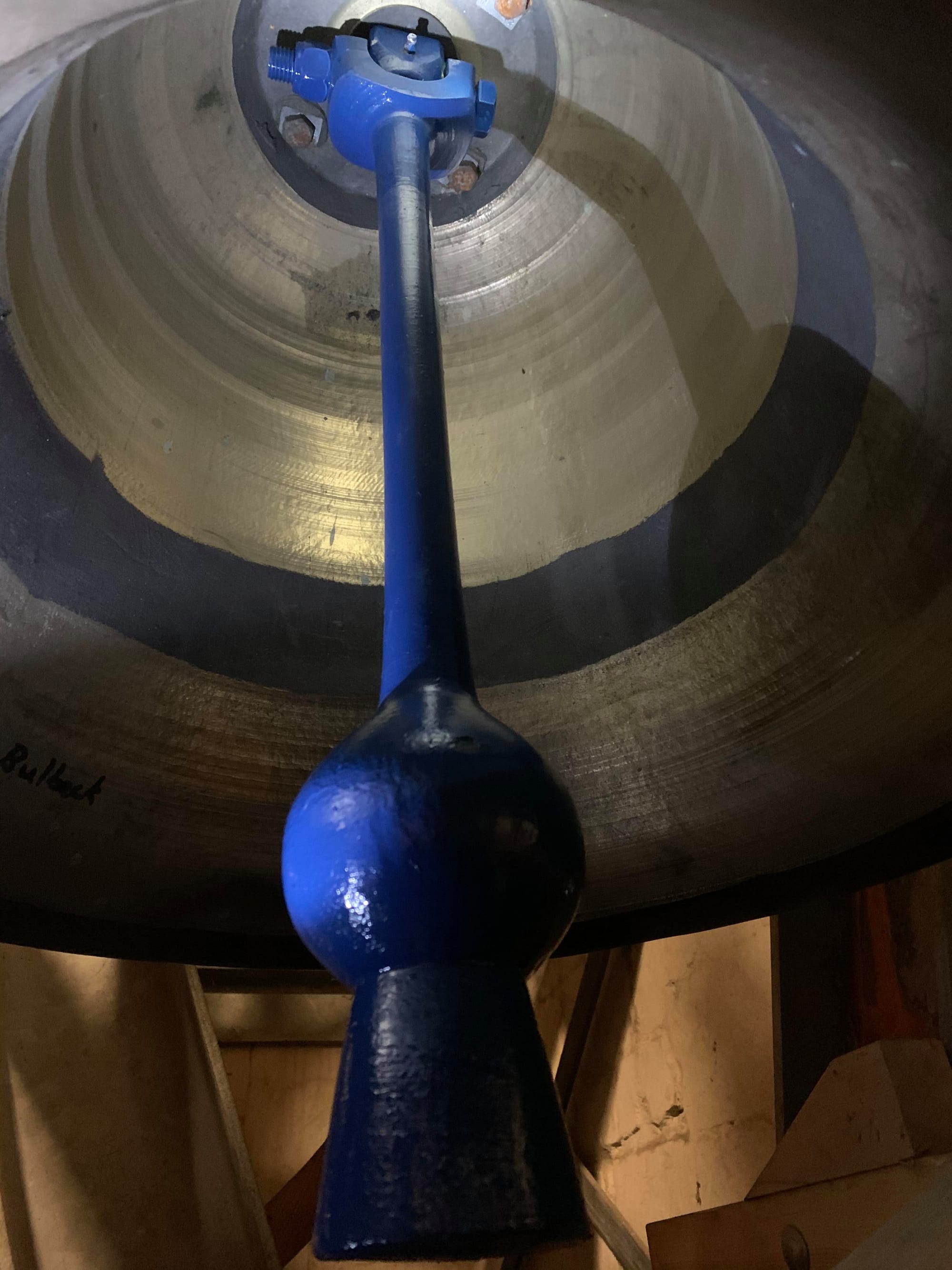 Fork top clapper, fitted to one of the two trebles.